Arc'teryx Beta waterproof jacket online sale review
The Arc'teryx Beta Jacket is a lightweight and breathable waterproof jacket designed to be ready for a range of mountain activities. Indeed, while the Beta jackets are specifically designed for mountain-lovers, this version is intended to be the everyman of the range: light but breathable, versatile but still technical, an all rounder. 
I gave the even more lightweight version of this jacket a full five stars in T3's Arc'teryx Beta LT Jacket review, so how does this one compare? I put it to the test to see how it matches up against the rest of today's best waterproof jackets, and whether the all-rounder tag is too much of a compromise. Read on for my full Arc'teryx Beta Jacket review.
Buy direct from Arc'Teryx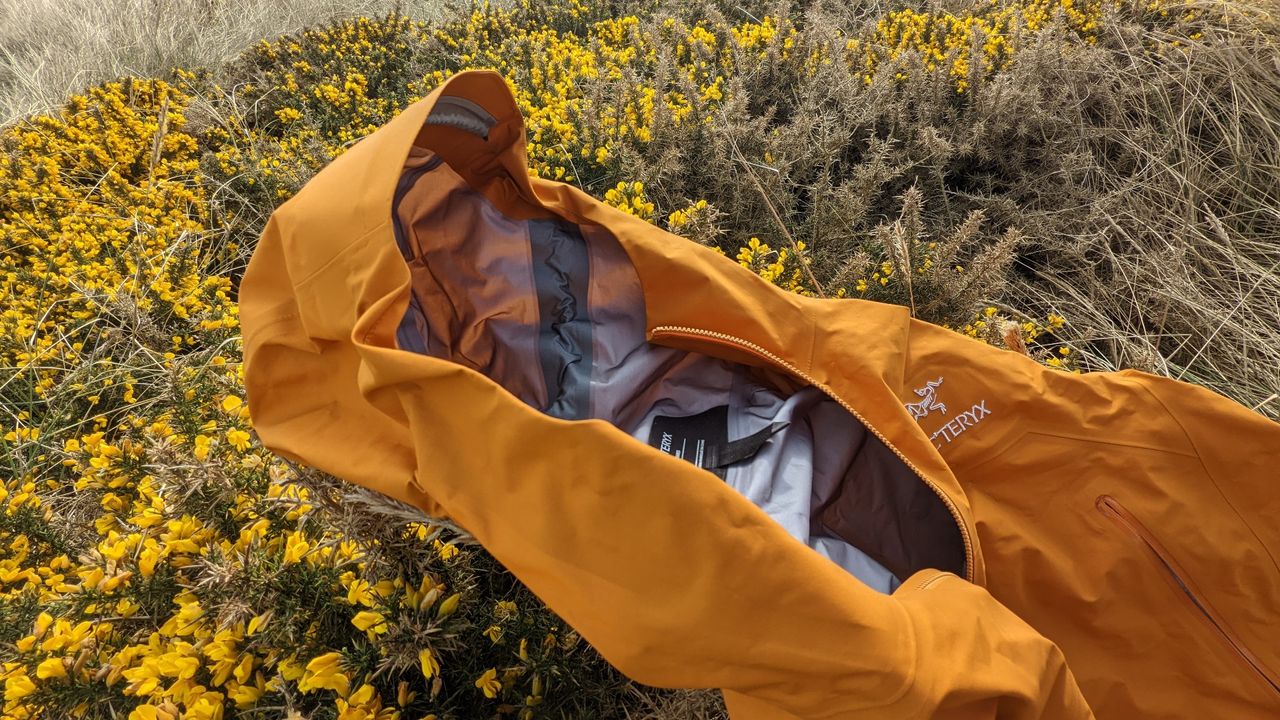 (Image credit: Mark Mayne)
 ARCTERYX BETA JACKET REVIEW: DESIGN AND QUALITY 
The Arc'teryx Beta Jacket is excellently built, as one would expect from a premium brand such as Arc'teryx. In fact, it's hard to do justice to some of the construction techniques here – in particular the seams are often a thing of beauty, precisely bonded and neatly finished. This is not only nice to handle and wear, but also prevents general wear and tear causing early failure, giving you longer life for your dollar.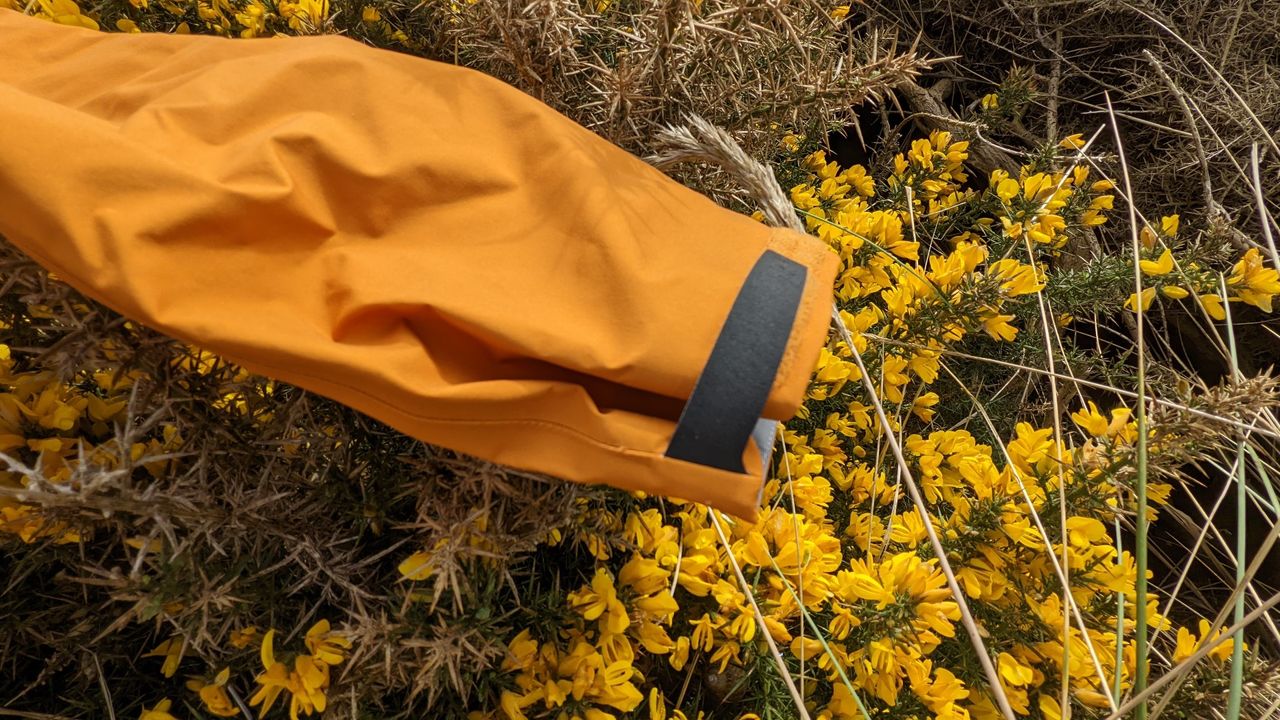 (Image credit: Mark Mayne)
The jacket is constructed from a three layer Gore-Tex fabric with Gore C-knit backer technology, which may sound a bit of a mouthful, but has quite a few practical benefits. The concept is intended to add the durability of''standard' three layer Gore-Tex fabrics to a lighter and softer fabric, cutting weight and adding packability – or at least according to Gore-Tex. The backer layer is made from a dense, very thin circular knit to form a less bulky laminate sandwich, which is also soft and smooth on the inside, enabling easier layering.
RECOMMENDED VIDEOS FOR YOU...
0 seconds of 1 minute, 46 seconds
Volume 0%
PLAY SOUND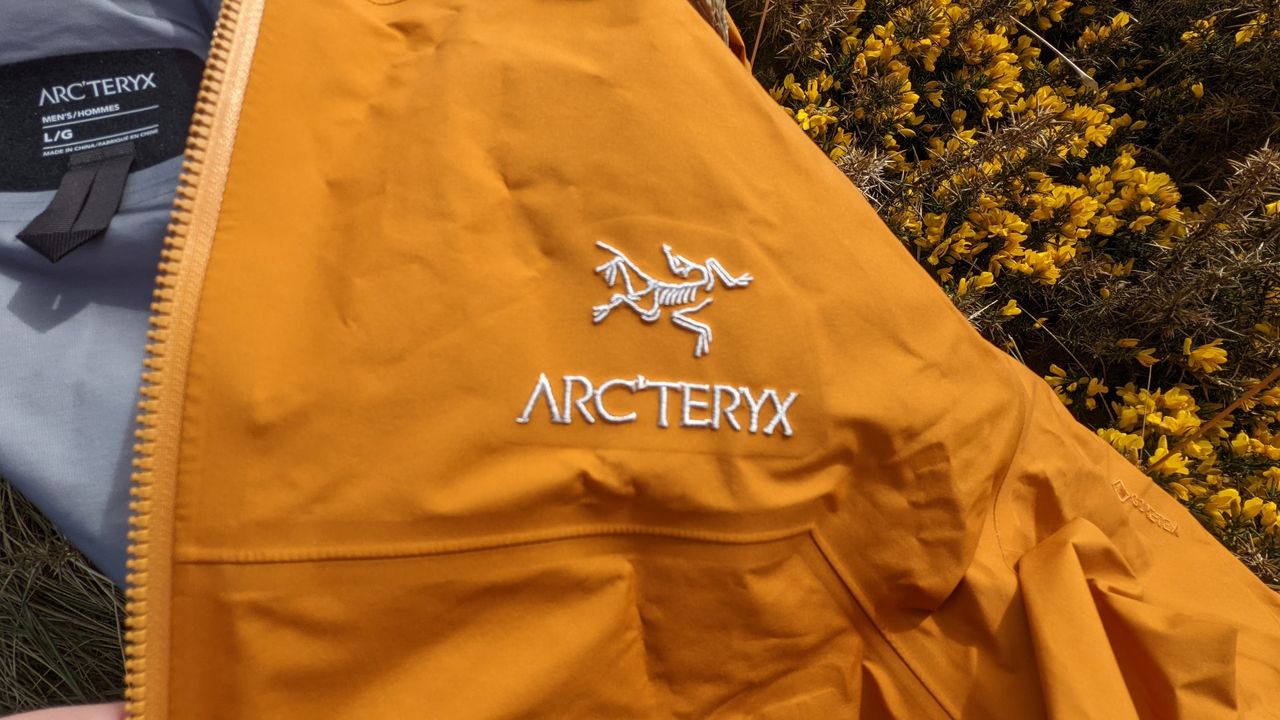 (Image credit: Mark Mayne)
A measure of the confidence of Arc'teryx here in the breathability of the fabric can be seen in the hand pockets, which – quite pointedly – don't have a mesh backing panel to help encourage airflow. A soft, stretchy-knit interior chest pocket offers enough space for a card holder or similar, the cuffs have velcro restrictors as you'd expect, and the bottom hem has a beautifully engineered shock-cord tightening system. 
The inside is lined with impeccably-bonded ripstop fabric, creating a tube to hide the cord. It's far from a unique system – indeed, it appears on pretty much every waterproof at any price point – but Arc'teryx has really elevated the details here. Those cuffs are lined with similar ripstop, too. 
Finally, the hood is beautifully made, featuring a slightly stiffened peak, more ripstop lining, and a single adjustment bungee loop. This allows one-handed adjustment, which is good, but the downside is that there's no room for a helmet here, which is a bit of a shame. 
ARC'TERYX BETA JACKET REVIEW: COMFORT AND PERFORMANCE 
The Arc'teryx Beta Jacket is immediately strong on those little details that make a jacket feel a bit more special than the run of the mill, and this carries over into causal use. The C-knit powered three layer fabric feels 'technical' to the touch, but much softer than some of the more burly Gore-Tex varieties – especially traditional three-layer, which can feel stiff and armour-like at times. It's a super-packable shell, squishing down as well (if not better than) Paclite shells of a similar size. The softer fabric does wear well too, less noisy and easier to layer beneath, especially in colder conditions where a fleece might be required.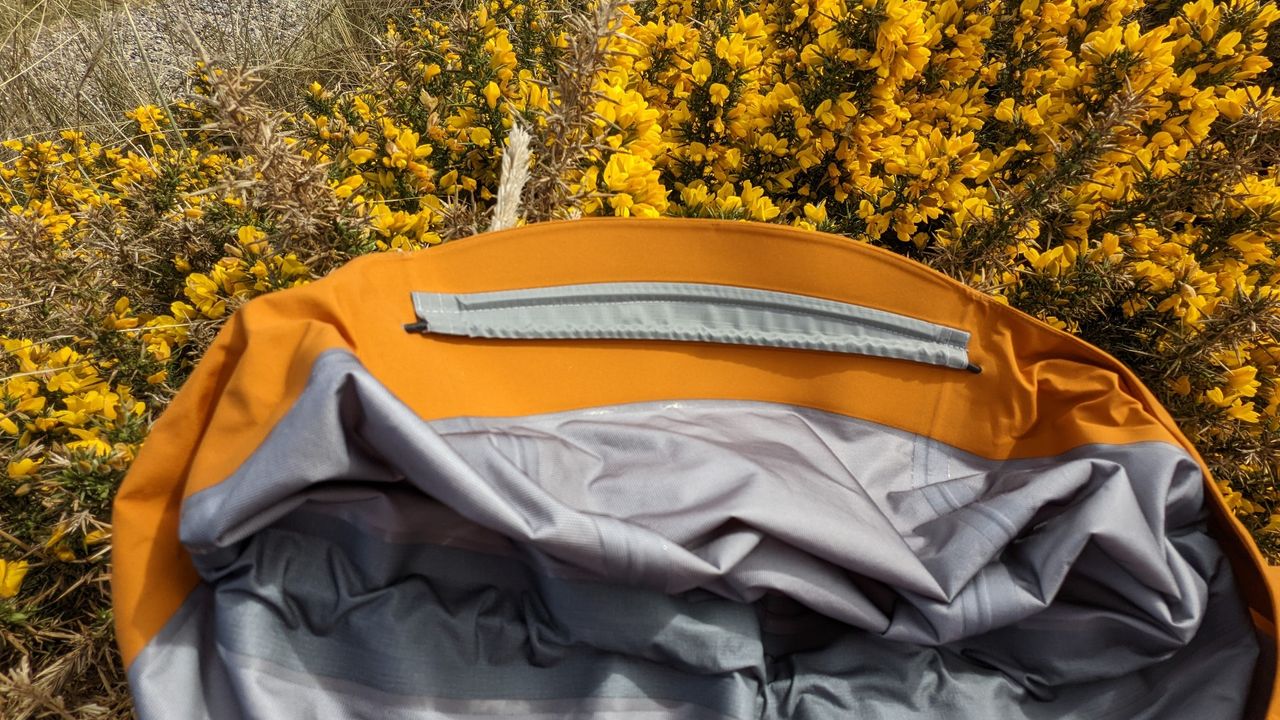 (Image credit: Mark Mayne)
The Arc'teryx Beta Jacket is very wind and waterproof, as you'd expect, and does indeed breathe well too. Gore-Tex claims that the Gore C-knit backer fabric is 15% more breathable and 'up to' 10 per cent lighter (than what, the company doesn't say), and while it's pretty difficult to be sure about such a subjective area anyway, it is certainly breathable and light, the large I have on test weighing in just under 300 grams.  
The hood is potentially controversial for a mountain jacket, only just fitting a helmet inside, and being a bit of a tight fit at that. It is doable, but not entirely comfortable. This is especially noticeable in an otherwise well-fitted jacket, the anatomical shaping and in particular the gusseted underarms making movement particularly effortless.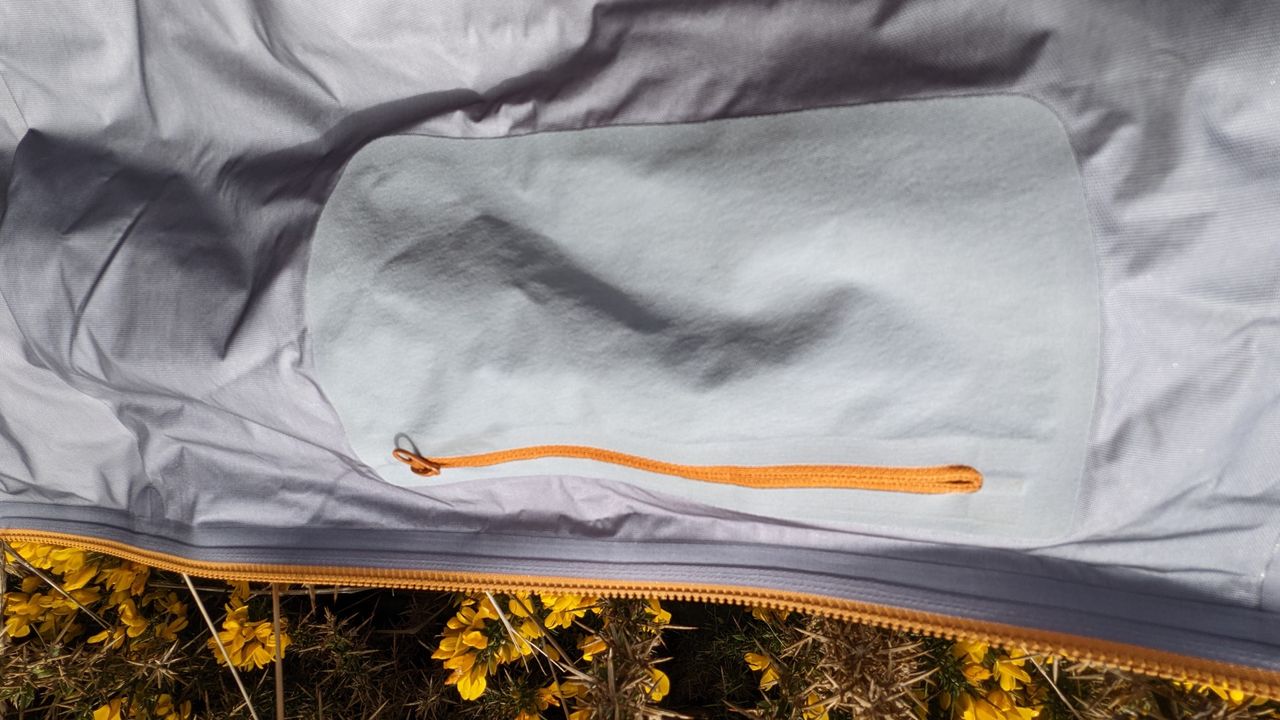 (Image credit: Mark Mayne)
The Arc'teryx Beta Jacket is an excellent waterproof jacket, there's no doubt about that. It is exceedingly packable, low on the weightiness scale, and well designed. The softness and slickness of the fabric enhances all these attributes too, making it a tactile experience to handle. I like the attention to detail and build quality here, which while you might expect from a premium brand, you might not always get.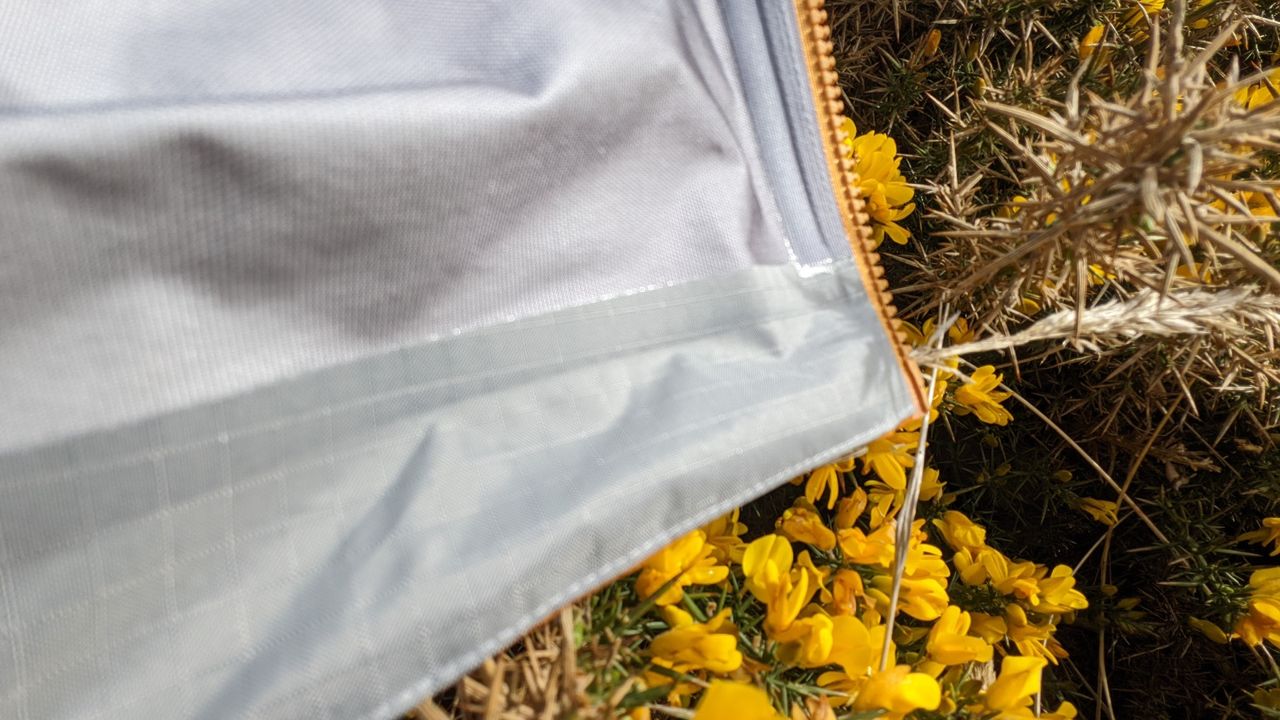 (Image credit: Mark Mayne)
The downsides are really a function of the all-rounder status of the Beta, and arguably positives from another perspective. A hood that isn't helmet-compatible like this one means it's less baggy for those who don't need that facility, and the one-hand adjustment is useful in any hood-based scenario, so very much horses for courses. The inside pocket is very useful around town, but less handy in the hills, but that's the all-rounder for you. 
Overall, if you had to lay out on just one premium waterproof that will do almost everything, this could well be the one for you. However, if you're in need of a more technical shell, then look elsewhere in the Arc'teryx Beta range – which is, to be fair, the point. 
---